GaBuZorâme (2000)
Artwork from my PHD. A little film showing results of the GaBuZor System : A Genetic and Neural System for Animating Characters.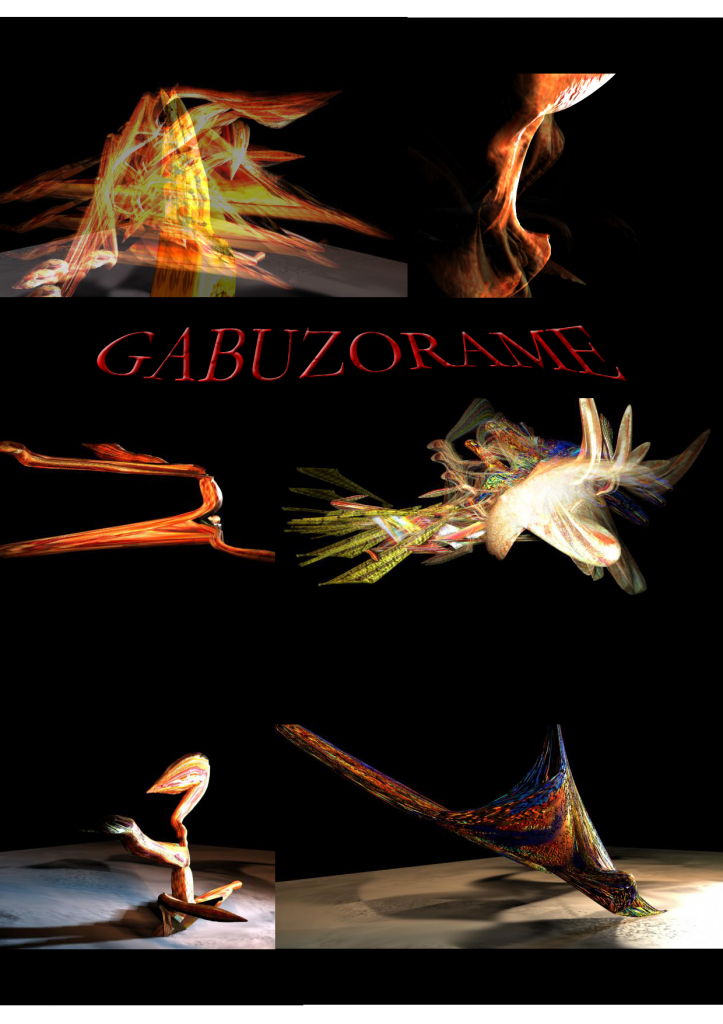 Artwork inspired by Jean Arp : http://en.wikipedia.org/wiki/Jean_Arp
Plant Beings (2002)
First experiment with « Beings » (Artificial Life Creatures for Artistic Creation) .
Work included in the exhibition « Les Mondes Lumières » (Espace EDF Electra – Paris – France)
First tests :
Plant Beings in Action :
Light Beings (2003)
Light Beings, more complex Artificial Life Creatures, with Generative Animation.
Part of Exhibition « L'Ecume du Ciel » . Centre International du Vitrail. Chartres – France.